Hotlead is Canada's leading Miniature Wargames Convention. It is held in 2019 from March 29-31. For more information see
www.hotlead.ca
I am putting on the Battle of Apamea at the Hotlead.
The Battle of Apamea

The Fatimid Caliphate, based in Egypt, saw a resurgence in the 10th century that led to a direct conflict with a resurgent Byzantine Empire. The Fatimid goal was to reconquer its lost province of Syria. This led to a direct confrontation between the Byzantine army in Syria under Damian Dalassenos and the Fatimid forces under Jaush ibn al-Samsama at Apamea on July 19, 998. Historically the Fatimids won the battle after a long and difficult struggle. Can you repeat the victory of Allah's warriors and restore the glory of his one true Caliphate? Can you lead Christ's warriors into battle and secure Constantinople's control of Syria?
The game is 28mm and approximately 450 points per side. I've given up running bigger games by myself. I intend to use Impetus 2 and will hopefully have enough games under my belt to do so with some competency!

Gaius Cassius

VBU 7 h.c.





Posts

: 1101


Reputation

: 37


Join date

: 2014-05-20


Location

: Guelph, Ontario, Canada




dadiepiombo

Admin





Posts

: 1109


Reputation

: 43


Join date

: 2014-05-15



We had an excellent turn out for the Battle of Apamea. It was a close run battle between the Fatimids and the Byzantines. The Fatimid and Byzantine right flanks crushed their opponents and the race was on to see who's victorious flank could intervene in the centre first. As per history, Damian Dalassenos was killed as the centre as he lead his forces in a desperate attempt to wing victory.  
Unfortunately most of the pics didn't turn out that well and I, frankly, forget to photograph much of the battle but I do have a few decent shots to put. The last 2 pictures are the end of turn 3. Both wings are engaged with the Fatimid centre advancing and the Byzantine centre holding back.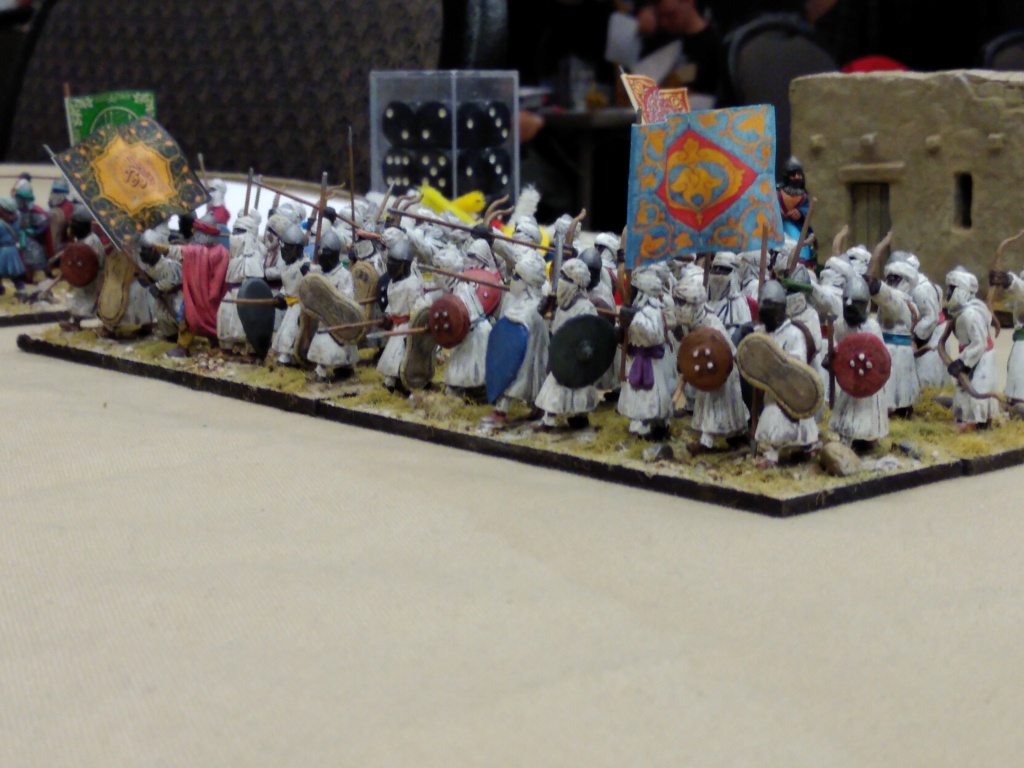 Gaius Cassius

VBU 7 h.c.





Posts

: 1101


Reputation

: 37


Join date

: 2014-05-20


Location

: Guelph, Ontario, Canada



---
Permissions in this forum:
You
cannot
reply to topics in this forum